To Judge or not to Judge
As you know by now I have the pleasure of judging this wonderful contest and it is in my hands to choose the most sympathetic photo, the best baby bump and last but not least the birth stories. I had to get some help! If I have visited your site you will see a comment from HappyPanda aka Pamela Kramer. My enlisted help is AuntieEm aka Emily Sanderson and if she has visited your site you will see comments from her. This is tough! I would love to post some of the most memorable photos here but am waiting for permission from the owners. Come back soon to see who is in the running!
"Look at this baby!" I say
"Read the story!" Emily says
This is just one of my favorite bumps! And she doesn't make it easy either, have you seen her sympathy photo? Who doesn't recognize that look?
Sarah
- bump or story?
MamaSaga
- hours of labor! - Cute bump.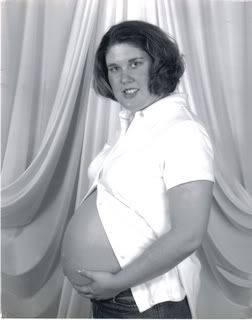 Another one of my favorite bump photos! She looks beautiful. Another great photo is #54 and #21.
If we had a prize for cutest bumps - take a look at #4 & #25
If we had a prize for sweetest photo - #1, #5, #22, #29 & #59
There are more but I just need to make my rounds. I only have one more day. Good Luck to all of you.
Sympathy photos - #21, #32 & #48
Birth stories - #39 , 48, 63!
Bumps - #9, # 16, #31, #58
Sweet photos - #14, #15, #17, #18, 62
Keep entering, Keep hopping!
Labels: contest and prizes, cyber baby shower