Fresh Milk Company - Little Animals Review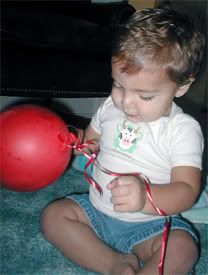 If you like organic tees for your little ones with cute farm or jungle animals printed on the front then "
Little Animals
" by Fresh Milk Company is the place for you! I came across this company while doing some research and I had to buy one for my Super Star. In addition to being organic, they are tagless and Made in the USA. The screen print has held up pretty well after a few washes but make sure you pay attention to the size chart. I shopped by age because it's been a while since he has been weighed. The binding around his arms is a little too tight and the fabric rolls up a bit. There are notes about fabric shrinkage that appear in another page but it's cut off. This organic tee would be a better fit if I would have bought the next size up. They have a really cute website and great packaging options available that will appeal to parents with twins and triplets. When you get your package it is already decorated with ribbon and ready to give as a present.
Labels: Finds, review: clothes, Super Star