Happy New Year's Eve
Hey
Lori
thank for following! My dh and I decided to start the New Year out right. We bought bedroom furniture for us and the kids. We are taking advantage of Rooms To Go no payments until 2012. What did we decide?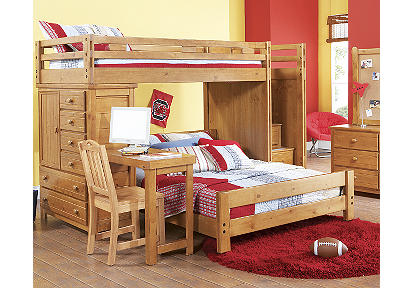 For the kids we are going with this bunk bed set. I love the idea of the steps instead of a ladder first and foremost. The bottom is a full size bed and that's great for when they have sleep overs. The steps on the way to the top bunk are also drawers! How cool is that for storage? We opted to get the dresser but not the mirror and we also bought an extra chest of drawers. I can't wait and I think the kids will be really happy with this new set up.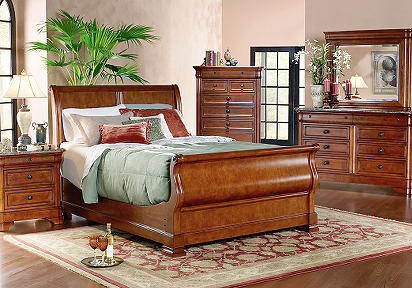 For us we decided to go with this bedroom furniture set. We love the sleigh bed and the dark wood. The dresser and night stands have a marble top. We really like that option. Did I mention we are moving up from a queen to a king size? Oh yes, have you seen all these kids we have? We have to make room when they come to pile up on us in the mornings. My dh made it very clear we weren't buying any furniture with Cindy Crawford's name on it. lol - He got over that. I wonder if he knows that we are going to have to buy all new bedding? Any suggestions? Happy New Year everyone.

Labels: Journal