Yes Man - Movie Review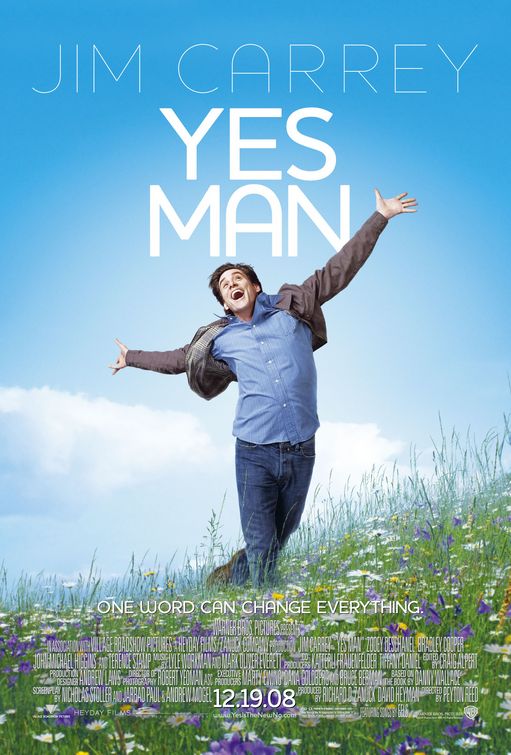 photo courtesy of impawards.com


Summary courtesy of Netflix.com
Based on the comedic memoir by Danny Wallace, this film stars
Jim Carrey
as Carl, a man who, as an antidote to unhappiness, resolves to say "yes" to everything that comes his way. Initially, Carl's new practice proves successful in lifting his spirits, but soon he is confronted with unexpected and seemingly unbeatable challenges stemming from his unique self-imposed regime.
Zooey Deschanel
co-stars as Allison, Carl's love interest. Rated - PG 13
I really enjoyed the concept of this film. As a busy mom I would love to have time to throw myself into different classes and learn all sorts of stuff. Jim Carey was ok in the film. The thing that I found most bothersome was his really young love interest Allison. Personally I found Zooey Deschanel way too young to be a love interest for Jim Carey. It was just weird and unbelievable. I guess if they were going for the mid life crisis stereotype then yes it fits. It's a fun movie though and worthy of puting in your Netflix queue.

Labels: Journal, review: movie