Thursday Thirteen #80 - Super Mom The Myth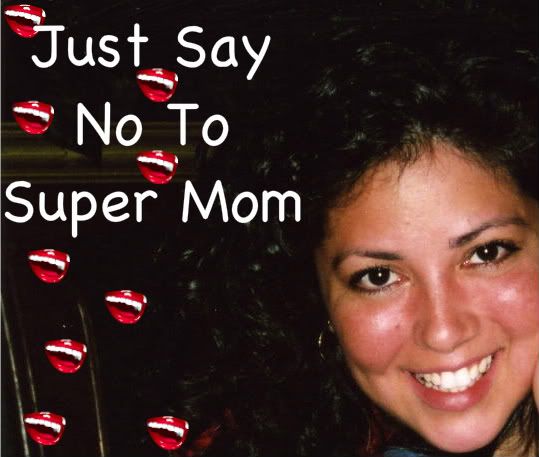 I'm not a super mom. I want to be but it's really time to just face the facts. This week I'm going to take you through why I think being a "Super Mom" is just a myth, at least it is for me.
1.) I don't get the recommended amount of sleep required to function properly.
2.) I've become immune to caffeine.
3.) I'm unorganized because I'm too tired to get organized.
4.) I can't manage to get make-up on when I have a child on each leg.
5.) Some days are too over scheduled and I'm willing to allow my family to endure fast food.
6.) It's against the law for my family to run naked so the laundry will never be done.
7.) I don't have money for manicures, pedicures or new clothes but I do own the best running shoes.
8.) My house is lived in by 5 people. I'm not willing to pick up after all of them.
9.) I don't always make the time to work out.
10.) I enjoy not moving after the children go to bed.
11.) I'm willing to hire a cleaning service.
12.) I'm willing to cook out of a box or a bag.
13.) I'd rather blog.
Before you go, don't forget to link up! I'm sure we are in some of the same circles. Have a look around the side bars and don't forget to check the "
Add Me
" tab.
Labels: Thursday 13