Seven Pounds & Hard Candy - Movie Reviews
Every now and then someone will ask, "What is the worst movie you have ever seen?" Most of the time I never can think of any, until now. I wish I could have back the 3 plus hours I spent watching these two movies. Let's start with Seven Pounds. I'm a huge fan of Will Smith. Will and I have been together since he started out as a rapper and then moved to the small screen with Fresh Prince of Bel-Air.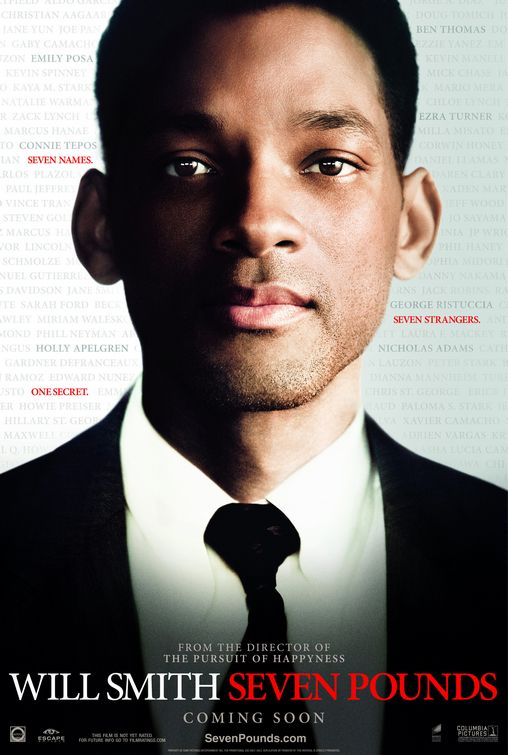 Summary courtesy of Netflix.com
Distraught over his wife's death -- and convinced that his own actions had something to do with it -- a depressed IRS agent (
Will Smith
) begins plotting his suicide, vowing to improve the lives of seven strangers in the process. But a chance meeting with a woman who has a life-threatening heart defect (
Rosario Dawson
) makes him think twice when their budding relationship suddenly feels a lot like love.
14Iffy for 14+ (
more
)
Stream this from
Length:
123 minutes

Cast:
Apparently what happened when I added this to my Netflix queue I saw
Will Smith
and the words
IRS agent
and
changing the lives of others
. In my world I thought he was going to embezzle funds and give it to seven people and that is how he would change their lives. That will teach me to read the summary more carefully! This flick was depressing as it focused on survivors guilt. I understand that it exists but that is not what I thought I was going to see. It was generous of him to provide pounds of flesh and give back to those in need but I would not waste your time with this one. Sorry Will, maybe next time.
I'm not sure where I had heard the buzz about Hard Candy but I do like Ellen Page. She was fun in Juno and I can't wait to see her in Whip It. I knew this movie was about vigilante methods on a child molester but I don't think I was really prepared.
photo courtesy of lafiaca.com

Summary courtesy of Netflix.com
In this suspenseful drama from director
David Slade
, Hayley (
Ellen Page
) is an intelligent teen who's been spending time with Geoff (
Patrick Wilson
), a much older man she met online. Even though Geoff is a charming, good-looking photographer, Hayley should know better than to go home with a guy in his early thirties, especially since he may have ulterior motives. Of course, Hayley may have underlying motives of her own. …
Length:
103 minutes

Cast:
The subject matter didn't shake me but honestly I just couldn't believe that a 14 year old could do the things that the writer was asking me to believe. She was selling it but I wasn't buying it at all. Sandra Oh as the nosey neighbor? After seeing her as Dr. Chang in Grey's Anatomy I wasn't buying her character either. Sorry Ellen & Sandra, maybe next time. Patrick Wilson did give me that creepy vibe, his character was believable. Save your time on this one and do something else!
Before you go, don't forget to link up! I'm sure we are in some of the same circles. Have a look around the side bars and don't forget to check the "
Add Me
" tab.
Labels: review: movie