Tackle It Tuesday - From Our Home To Yours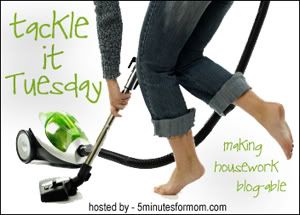 We are tackling some Christmas baking to share with friends, neighbors and those who work so hard in our city.

Look at the focus here folks!

They are working hard on chocolate drizzling.

These are caramel chocolate morsel cookies.

They are sampling their work.

Mmmmmm Good!

What are you tackling today?

Before you go, don't forget to link up! I'm sure we are in some of the same circles. Have a look around the side bars and don't forget to check the "
Add Me
" tab.
Labels: Memes, Tackle It Tuesday