Aloha Friday #108 - April Fool's Day
Kailani at
An Island Life
has created this really fun idea. If you are interested in joining in, please visit her site for more details.
Today's question is:
Were you an April Fool's Day victim, what happened?
My son got me in the laundry room. He told me there was a cock roach on my sock! I jumped up and down and let out a big girlie scream. ROFL...He was pretty proud of himself.
If you could use some grocery $ enter for a chance to win!
Be part of Friday Follow!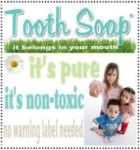 Click on the image to find out how YOU can join the celebration
Before you go, don't forget to link up! I'm sure we are in some of the same circles. Have a look around the side bars and don't forget to check the "
Add Me
" tab.
Labels: Aloha Friday, Memes