Tackle It Tuesday - Little Bit of This, Little Bit of That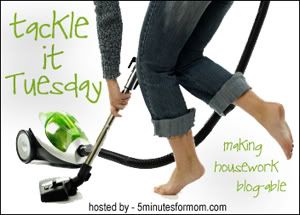 The first thing to tackle on my list was getting a photo of my "Silly" in her outfit for her school party. She was not having it! She wanted to take the picture not be in the picture.

And then I pulled out the big guns on her! I said, "Poor Daddy, he won't get to see you in your party clothes." Then I walked away and quickly she ran up behind me and shouted....
TA DA!!!!!!!!
Next I tackled the fire wood that was stacked up in my van. Now it's right by the door for easy access. I love a nice roaring fire IN the fire place on a cold night. It makes me feel all warm and cozy. Then I met up with my good friend Karen and we hit a few stores. It's been about 10 years since I have worn a pair of boots. Then I saw these and with a little, "Gee Pam you should get those because you have been talking about getting a pair of boots for a year now!" I tackled these awesome pair of boots! Whoot.
Now I finally have a pair of closed toe shoes that are NOT a pair of tennis shoes.
Happy Happy Joy Joy!
What did you tackle today?
Share with your friends and click on those "Like" and Retweet buttons. Before you go, don't forget to link up! I'm sure we are in some of the same circles. Have a look around the side bars and don't forget to check the "
Add Me
" tab.
Labels: Memes, Tackle It Tuesday