Tackle It Tuesday - My New Toy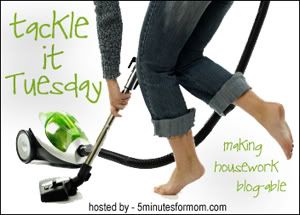 We broke out my new
Dell
! Here is my monitor and my super clean desk.
OK - So it's really my hubs tackle but I helped a little! lol

Oh it's awesome! big monitor, new mouse, keyboard, lots of RAM and a new printer to boot!

Well, it's new to me.
HP
rocks my socks.
Everything is so much faster and now I can truly be the multitasking fool that I am.
What are you tackling today?

Before you go, don't forget to link up! I'm sure we are in some of the same circles. Have a look around the side bars and don't forget to check the "
Add Me
" tab.
Labels: Memes, Tackle It Tuesday